Blueberry Almond Crisps + California Pistachio Crunch
₹499.00
Inclu. of all taxes
Protein Rich
Preservative Free
Cholesterol Free
Gluten Free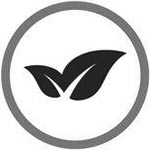 Vegan
Fssai
Shelf life – 06 months
Our special combo pack includes a grouping of delectable yet invigorating treats in the form of Blueberry Almond Crisps and California Pistachio Crunch.
A bite full of happiness and health, is what we like to call this little delight.
We have thoughtfully infused wild Blueberries; a low-calorie super-food whose adequate consumption retains your youthful charm and maintains a happy heart for you. The playful sweetness of blueberries gets complimented by Vitamin E rich California almonds, perfectly balanced in our Blueberry Almond Crisps. To add to the distinctive pleasure of this Blueberry Almond Crisp, the cherry-berry on this cake is the gentle garnish of authentic Himalayan Pink Salt. This healthy snack comes with 7% protein and 500Kcal of energy per serving.
The California Pistachio Crunch is a crunchy delight not to be missed. With its unconventional combination of freshly selected and peeled green pistachio nuts, the California Pistachio Crunch are dry fruit pops that not only appeal to the eyes but also infuse preservative-free and cholesterol less nutrition, married with a distinct flavor! The Pistachios gets a delicious makeover with the marination of unadulterated brown rice syrup that lets you experience the bliss of sugar, but via a healthier version.
...Read More Details
Allergen Information
Contains Almonds. This product is processed on equipment that also process other tree nuts and sesame. MAY CONTAINS OCCASIONAL NUT SHELL PIECES.
Country of Origin: India
Manufactured & Marketed By:-
SIKKHAR EXIM LLP
L7/L8, Rajlaxmi Hi-Techpark,
Village Sonale, Nashik-Bhiwandi road,
Bhiwandi – 421302